NXT-X Nitro (mainly known as Nitro) was a professional wrestling e-Fed program that aired on the e-Fed ForumZone. The show debuted on May 17, 2014.
Since it's first episode NXT-X Nitro has been posted soley on the e-Fed ForumZone.
NXT-X Nitro

Format

E-Fed

Created By

Jamo

Starring

NXT-X Xplosion Low-Card

NXT-X Excite Low Card

Opening Theme

"Denial" by Stereo Black

No. of Seasons

1

No. of Episodes

23 (as of 11/25/14)

Related Shows

Written By

Jamo (Odd Episodes) - 2013 to 2014

Walter Scott (Even Episodes) - 2013 to 2014

Walter Scott (All Episodes) - 2014

Original Run

May 2014 - November 2014
History
[
]
Origin
[
]
Leading into NXT-X's Season One finale Grand Slam, it was decided that starting in Season 2 that the trend set by Impact-X Gut Check would roll over onto NXT-X. However it wasn't until NXT-X Grand Slam that the show was named Nitro by the NXT-X Xplosion General Manager Eric Bischoff as an homage to WCW Nitro.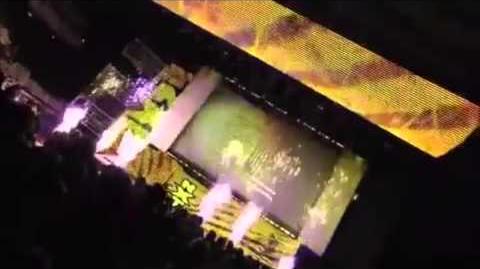 Matches
[
]
Since the show is set for low card members no championship matches take place, and no champions appear on the show. There has been one exception to the rule and that was on the second edition of Nitro X-tra which saw a Hardcore Championship match take place.
On-Air Personalities
[
]
The show features various on-air personalites including the wrestlers themselves, ring announcers, commentators and on-screen authority figures.
Authority Figures
[
]
| Authority Figure | Position | Date Started | Date Finished | Notes |
| --- | --- | --- | --- | --- |
| Adam "Edge" Copeland | NXT-X Owner | July 5, 2014 | Present | |
| Shane McMahon | Nitro General Manager | May 17, 2014 | Present | |
Commentators
[
]
| Commentators | Dates | Notes |
| --- | --- | --- |
| Jim Ross and Tazz | May 17, 2014 - Present | |
Ring Announcers
[
]
| Ring Announcer | Dates | Notes |
| --- | --- | --- |
| Tony Chimmel | May 17, 2014 - Present | |