RWA Internet Championship
Details
Current
champion(s)
Danny Phantom
Date won
November 24, 2012
Promotion
Rage Wrestling Association

Statistics
First champion(s)
Deathstroke
Most reigns
Walter Scott (2 reigns)
Longest reign
Captain America (151 days)
Shortest reign
Walter Scott (18 days)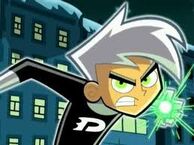 The RWA Internet Championship is the secondary title in the Rage Wrestling Association fantasy wrestling promotion. The first champion was determined in a 10 man rumble at Cybermania on December 31, 2010. Deathstroke last eliminated The Crow and become the first Internet champion. The current champion is Danny Phantom, who defeated Reptile, Superman Prime, Reaper X, Ichigo Kurosaki, and Cyclops in a Elimination Chamber Match on November 25, 2012 at One Way Out 2012.
Title History
[
]
| | | | |
| --- | --- | --- | --- |
| Wrestler: | Time: | Date: | Notes: |
| Deathstroke | 1 | December 31, 2010 | Deathstroke won the title in a 10 man rumble match by last eliminating The Crow. The other participants in that match were M. Shadows, Marcus Fenix, Cell, Green Lantern, Nostalgia Critic, Vash the Stampede, Kick Ass, and Megaman. |
| Red Hood | 1 | January 23, 2011 | |
| Zach Starr | 1 | March 11, 2011 | |
| Alex the Superstar | 1 | April 5, 2011 | Alex the Superstar won the title in a Hell in a Cell match. |
| Dark Link | 1 | May 4, 2011 | Dark Link won the title after Spiderman interfered in the match. |
| Nightwing | 1 | June 9, 2011 | Nightwing won the title in a Trip to Oblivion match. |
| M. Shadows | 1 | July 25, 2011 | |
| Rorschach | 1 | September 9, 2011 | |
| The Karate Kid | 1 | October 6, 2011 | The Karate Kid eliminated Johnny Cage in a 10 Man Battle Royal to become the champion. The other participants in that match were Rorschach, Cole McGrath, Nostalgia Critic, M. Bison, Reptile, The Flash, Nathan Drake, and Prince of Persia. |
| Walter Scott | 1 | October 30, 2011 | |
| Ken Brown | 1 | November 27, 2011 | Brown won the title by pinning Walter Scott in a roll up after the match was restarted. |
| Walter Scott | 2 | January 5, 2012 | Walter Scott won the title in a Triple Threat Falls Count Anywhere Elimination Match by pinning Green Lantern. Ken Brown was also in the match. |
| Vacant | N/A | January 23, 2012 | The title was vacant due to a rule regarding FZW stars on the RWA roster. |
| Captain America | 1 | February 11, 2012 | |
| Green Lantern | 1 | July 11, 2012 | Green Lantern won the title in a Six Pack Elimination Match by last eliminating Dr. Doom. The other participants in that match were Captain America, Anakin, Guile, and Danny Phantom. |
| Edward Elric | 1 | August 17, 2012 | |
| Reptile | 1 | October 5, 2012 | |
| Danny Phantom | 1 | November 24, 2012 | Phantom won the title in a Elimination Chamber Match by last eliminating Superman Prime. The other participants in that match were Reptile, Reaper X, Ichigo Kurosaki, and Cylcops. |
List of individual reigns
[
]
As of March 30, 2013
| | | | |
| --- | --- | --- | --- |
| Wrestler | Days Held | Date Won | Date Lost |
| Captain America | 151 | February 11, 2012 | July 11, 2012 |
| Danny Phantom | 144+ | November 24, 2012 | Current champion |
| Reptile | 50 | October 5, 2012 | November 24, 2012 |
| Edward Elric | 49 | August 17, 2012 | October 5, 2012 |
| Nightwing | 46 | June 9, 2011 | July 25, 2011 |
| M. Shadows | 46 | July 25, 2011 | September 9, 2011 |
| Red Hood | 45 | January 23, 2011 | March 11, 2011 |
| Ken Brown | 39 | November 27, 2011 | January 5, 2012 |
| Green Lantern | 37 | July 11, 2012 | August 17, 2012 |
| Dark Link | 36 | May 4, 2011 | June 9, 2011 |
| Alex the Superstar | 29 | April 5, 2011 | May 4, 2011 |
| Walter Scott | 28 | October 30, 2011 | November 27, 2011 |
| Rorschach | 27 | September 9, 2011 | October 6, 2011 |
| Zach Starr | 25 | March 11, 2011 | April 5, 2011 |
| The Karate Kid | 24 | October 6, 2011 | October 30, 2011 |
| Deathstroke | 23 | December 31, 2010 | January 23, 2011 |
| Walter Scott | 18 | January 5, 2012 | January 23, 2012 |
List of combined reigns
[
]
As of March 30, 2013
| | | | |
| --- | --- | --- | --- |
| Rank | Wrestler | # Of Reigns | Combined Days |
| 1. | Captain America | 1 | 151 |
| 2. | Danny Phantom | 1 | 144+ |
| 3. | Reptile | 1 | 50 |
| 4. | Edward Elric | 1 | 49 |
| 5. | Nightwing | 1 | 46 |
| 6. | M. Shadows | 1 | 46 |
| 7. | Walter Scott | 2 | 46 |
| 8. | Red Hood | 1 | 45 |
| 9. | Ken Brown | 1 | 39 |
| 10. | Green Lantern | 1 | 37 |
| 11. | Dark Link | 1 | 36 |
| 12. | Alex the Superstar | 1 | 29 |
| 13. | Rorschach | 1 | 27 |
| 14. | Zach Starr | 1 | 25 |
| 15. | The Karate Kid | 1 | 24 |
| 16. | Deathstroke | 1 | 23 |