RWA Vixen's Championship
Details
Current
champion(s)
Power Girl
Date won
March 31, 2017
Promotion
RWA
Brand
Super Rage
Date introduced
May 2014
Past design(s)

Statistics
First champion(s)
Princess Peach
Most reigns
Cassie Cage (2)
Longest reign
Rosalina (282 days)
Shortest reign
Cassie Cage (52 Days)
Oldest champion
Raven - 29 Years Old
Youngest champion
Anna - 18 years old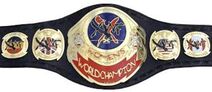 The RWA Vixen's Championship is the second Women's championship and is Exclusive to the Super Rage Brand. The first Champion was Peach where she defeated Zelda to become the first ever champion in may of 2014. The Current Champion is Rosalina. She won the championship at a House Show.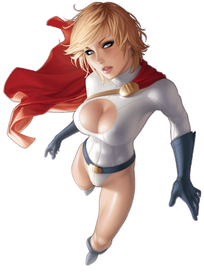 | holder | reigns | days | date won | date lost |
| --- | --- | --- | --- | --- |
| Peach | 1 | 179 | June 19, 2014 | December 15, 2014 |
| Zelda | 1 | 193 | December 15, 2014 | June 26,  2015 |
| Cassie Cage | 1 | 52 | June 26, 2015 | August 17, 2015 |
| Raven | 1 | 109 | August 17, 2015 | December 4 , 2015 |
| Cassie Cage | 2 | 90 | December 4, 2015 | February 29, 2016 |
| Anna | 1 | 114 | February 29, 2016 | June 22, 2016 |
| Rosalina  | 1 | 282 Days  | June 22, 2016 | March 31, 2017 |
| Power Girl | 1 | 20+ days  | March 31 , 2017 | Current Champion |