Shawn Steele is an original e-Fed superstar created by Keith Austin and is currently signed to e-Fed league EWA.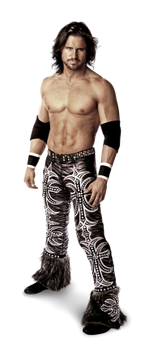 E-Fed Wrestling Alliance (2015 - )
[
edit
|
edit source
]
Debut and Early Storylines (March 2015 - July 2015)
[
edit
|
edit source
]
On March 27, 2015 Shawn Steele was announced as a member of the roster and  one of the 32 men in the inaugral EWA Tournament to crown the first EWA Champion. He was revealed to be facing off against William Regal in the first round of the EWA Tournament.
During the first round of the EWA Tournament, Steele face Regal in the fifteenth match of the first round but was unsuccessful after submitting to the Regal Stretch. On the inaugral episode of Shockwave, Steele was apart of the main event teaming up with James Storm and JBL to take on the team of William Regal and The Hardyz, however Steele once again submitted to the Regal Stretch costing his team the match.
Steele would score his first victory in EWA after his defeat of Davey Richards on Shockwave #2. Steele would then go on a small hiatus to heal from a minor ankle injury and return on Shockwave #6 in a match against Jimmy Uso in a winning effort. On that same broadcast he was revealed by EWA Owner Shane McMahon to be one of the 30 participants in the Proving Ground match at EWA Ground Zero.
Steele entered the Proving Ground match at Number 4, he would eliminate Davey Richards before eventually being eliminated by Eugene and Jimmy Uso, thus being the third man eliminated from the match. Steele would then next be in action on Shockwave #8 against Kyjack Necro but would lose in 30 seconds.
Steele would return to EWA on Shockwave #10 after recoving from injured ribs as a result of Kyjack Necro in a Triple Threat match against Gunner and Walter Scott. Steele would lose the match after being hit with the Sweet Dreams by Scott.
Championship Pursuits (July 2015 - )
[
edit
|
edit source
]
Steele would then once again take some time off and return to EWA on Shockwave #12 where he would face Mike Cross in a losing effort. Steele would offer a handshake after the match which would be accepted by Cross, but Steele would then hit Cross with the Snap Shot. Later in the show, it was revealed by Steele that he is sick of being on the losing side of things and that sooner rather then later he'd be a champion.
Seeing Stars (Super Kick)
Snap Shot (RKO)
"Superstar" by Saliva (March 27, 2015 - Present)
Community content is available under
CC-BY-SA
unless otherwise noted.