Undisputed RWA Championship
Details
Current
champion(s)
Marcus Fenix
Promotion
Rage Wrestling Association
Date introduced
February 11, 2012
Date retired
December 23, 2012

Statistics
First champion(s)
Spawn
Most reigns
N/A
Longest reign
Superman Prime (61 days)
Shortest reign
Spider-Man (<1 days)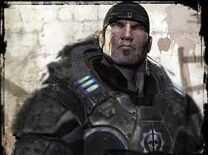 The Undisputed RWA Championship was the top title in the Rage Wrestling Association fantasy wrestling promotion. The first champion was determined in a tournament format. Spawn defeated Spiderman, Edward Elric, and Cyclops in the finals of the tournament to become the first champion on February 11, 2012 at Fan Interaction 2K12 in a TLC Match. The last champion was Marcus Fenix, who defeated Bart Simpson and Red Hood in 3 Way Barb Wired Brawl on November 29, 2012 at Cybermania 3. The title was retired on December 23, 2012.
Being a professional wresting championship, it is not win via direction competition; it is instead won by via a predetermined ending to a match or awarded to a wrestler because of a wrestling angle. This have been 9 reigns by 9 wrestlers with no vacancies.
Title History
[
]
| | | | |
| --- | --- | --- | --- |
| Wrestler: | Time: | Date: | Notes: |
| Spawn | 1 | February 11, 2012 | Spawn won the title in a Fatal Four Way TLC Match by defeating Spiderman, Edward Elric, and Cyclops to become the first champion. |
| Spider-Man | 1 | March 17, 2012 | |
| Blue Beetle | 1 | March 17, 2012 | Blue Beetle won the title by cashing in his MITB briefcase. |
| Chris Redfield | 1 | May 1, 2012 | Chris Redfield won the title after Bart Simpson interfered in the match. |
| Zach Starr | 1 | May 24, 2012 | Starr won the title due to Redfield's challenge to anyone in the back to face him because his original opponent, Green Lantern was lay out by FCCW superstars in the back. |
| Superman Prime | 1 | June 17, 2012 | Superman Prime won the title in a 3 Way Falls Count Anywhere Match by pinning Zach Starr. Shadow the Hedgehog was also in the match. |
| Batman | 1 | August 17, 2012 | Batman won the title in a Arkham Asylum Match. |
| Bart Simpson | 1 | October 5, 2012 | Simpson won the title in a No Holds Barred Triple Threat Match by pinning Batman. Superman Prime was also in the match. |
| Marcus Fenix | 1 | November 29, 2012 | Fenix won the title in a 3 Way Barb Wired Brawl by pinning Bart Simpson. Red Hood was also in the match. |
List of individual reigns
[
]
As of November 30, 2012
| | | | |
| --- | --- | --- | --- |
| Wrestler | Days Held | Date Won | Date Lost |
| Superman Prime | 61 | June 17, 2012 | August 17, 2012 |
| Bart Simpson | 55 | October 5, 2012 | November 29, 2012 |
| Batman | 49 | August 17, 2012 | October 5, 2012 |
| Blue Beetle | 45 | March 17, 2012 | May 1, 2012 |
| Spawn | 35 | February 11, 2012 | March 17, 2012 |
| Zach Starr | 24 | May 24, 2012 | June 17, 2012 |
| Marcus Fenix | 24 | November 29, 2012 | December 23, 2012 |
| Chris Redfield | 23 | May 1, 2012 | May 24, 2012 |
| Spider-Man | <1 | March 17, 2012 | March 17, 2012 |