WCL Championship
Details
Current
champion(s)
Jay Lethal
Date won
January 8, 2013
Promotion
World Championship League

Statistics
First champion(s)
Randy Couture
Most reigns
N/A
Longest reign
Vergil (130 days)
Shortest reign
Randy Couture (73 days)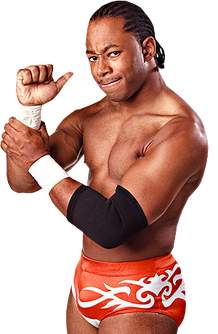 The WCL Championship is the top title in the World Championship League fantasy wrestling promotion. The first champion was determined in a battle royal match. Randy Couture last eliminated Andrew Detmer in a 20 Man Over The Top Rope Battle Royal to become the first champion on June 19, 2012 at WCL Broadcast Episode 1. The current champion is Jay Lethal, who defeated Vergil on January 8, 2013 at Regretful Actions.
Being a professional wresting championship, it is not win via direction competition; it is instead won by via a predetermined ending to a match or awarded to a wrestler because of a wrestling angle. This have been 3 reigns by 3 wrestlers with no vacancies.
Title History
[
]
| | | | |
| --- | --- | --- | --- |
| Wrestler: | Time: | Date: | Notes: |
| Randy Couture | 1 | June 19, 2012 | Couture won the title in 20 Man Over The Top Rope Battle Royal by last eliminating Andrew Detmer. The other participants of the match were Jay Lethal, Jamie Noble, Rake Yohn, Bam Margera, Brandon Dicamillo, Cody, Guy, Mr White, Mr Orange, John Dorian, Christopher Turk, El Fuerte, Dwight Schrute, Alonzo Harris, Johnny Gat, Bruce Campbell, Alan Wake, and Paul Crewe. |
| Vergil | 1 | August 31, 2012 | Vergil won the title in a Last Man Standing Match. |
| Jay Lethal | 1 | January 8, 2013 | |
List of individual reigns
[
]
As of February 20, 2013
| | | | |
| --- | --- | --- | --- |
| Wrestler | Days Held | Date Won | Date Lost |
| Vergil | 130 | August 31, 2012 | January 8, 2013 |
| Randy Couture | 73 | June 19, 2012 | August 31, 2012 |
| Jay Lethal | 67+ | January 8, 2013 | Current champion |