WCL Global Championship
Details
Current
champion(s)
Cloud Strife
Date won
January 8, 2013
Promotion
World Championship League

Statistics
First champion(s)
Judge Dredd
Longest reign
Judge Dredd (32 days)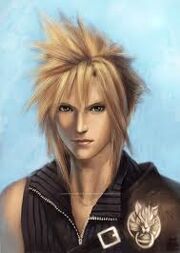 The WCL Global Championship is the 3rd tier title in the World Championship League fantasy wrestling promotion. The first champion was determined in a over the top rope battle royal. The current champion is Cloud Strife, who defeated Judge Dredd on January 8, 2013 at Regretful Actions.
Title History
[
]
| | | | |
| --- | --- | --- | --- |
| Wrestler: | Time: | Date: | Notes: |
| Judge Dredd | 1 | December 7, 2012 | Dredd won the title in a Over The Top Rope Battle Royal by last eliminating Admiral General Aladeen. The other participants of the match were Dwight Schrute, David "A-List" Otunga, Captain Falcon, Jamie Noble, Severus Snape, Lucius Malfoy, El Fuerte & Alan Wake. |
| Cloud Strife | 1 | January 8, 2013 | |
List of individual reigns
[
]
As of February 20, 2013
| | | | |
| --- | --- | --- | --- |
| Wrestler | Days Held | Date Won | Date Lost |
| Cloud Strife | 67+ | January 8, 2013 | Current champion |
| Judge Dredd | 32 | December 7, 2012 | January 8, 2013 |