Walter Scott is an e-Fed superstar currently signed to FZW, GWA, RWA, EWA, WWE-X, and DWA. He was formerly signed to XWE, and Crossverse federation NXT-X.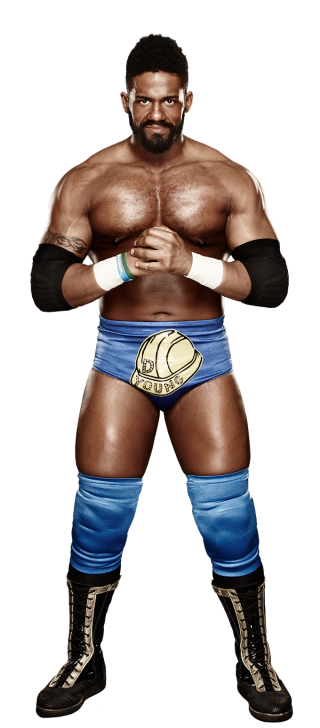 Non-Crossverse (2010 - Present)
ForumZone Wrestling (2010 - )
Seasons 1-4
TBD
Season 5
"The Natural" Walter Scott re-signed with FZW when FZW announced its return. He would compete in the FZW: Champion Series to crown the brand new FZW Champion. Walter would win the entire Tournament, winning the Finals in a Triple Threat Ladder match against Halcyon and Mike Cross. Following this, it was announced that the Chaos brand would be returning, thus meaning Walter would become the exclusive Champion of the Havok brand, now being renamed the Havok Championship. At FZW: Ultimate 2015, Walter held an Open Challenge in the main event of the show against any FZW wrestler in the back. His challenge would be answered by FZW rookie "The Cross Country King" Bobby Mitchell, a match in which Walter won by catching Bobby in midair with the Sweet Dreams.
Following FZW: Ultimate 2015, Walter would face off with "The God of FZW" Keith Austin in the main event of FZW: Havok 1 for his Havok Championship. However, the match ended in a No Contest when "Big Evil" Vader, "The Space Cowboy" Nick Gemini, and "The Undead Bounty Hunter" Kyjack Necro attacked both men. It would be revealed that those men along with newly-signed Marvel Lady Mara were known as The Cabal. Walter would enter a feud with Vader and Cabal with his Havok Championship being the main focus. At FZW: Fallout 2015, Walter lost his Havok Championship to Vader when Lady Mara would run interference after the referee was distracted. Following this, Walter would remain in a feud with Vader over the Havok Championship, but once again lost to Vader at FZW: Menace to Society when Kyjack Necro and Nick Gemini interfered. Also at FZW: Menace to Society, "The God of FZW" Keith Austin became Number One Contender to the Havok Championship when he defeated Halcyon. This lead to a Triple Threat feud with Walter wanting to get one last chance at the Havok Championship. He was granted the opportunity, but would end up losing the match when he got pinned by Vader.
Following the loss, Walter still seemed as if he wanted to be in the Havok Championship title picture, but kept losing matches. After a loss to Halcyon with the FZW Riot! Championship on the line, he would be offered help by Ankletmaker, another talent who was new in FZW. The following week, Walter lost a match to Kyjack Necro, and after that Ankletmaker would offer Walter help again, only for Walter to attack him from behind and pour chili on him. Walter would enter a feud with Ankletmaker following this, one that got him a win over Ankletmaker at FZW: Quest for the Gold and FZW: Ground Zero. Following the feud with Ankletmaker, Ankletmaker would be released, and Walter announced his intentions to compete in the Havok-brand Kingdom Come match. Walter would win the Kingdom Come match after coming in at the Number 20 entrant, and with the win had the opportunity to challenge for the Havok Championship at any point that he wanted. Walter decided to use his opportunity at the title at FZW: Ultimate 2016, and would face off with "The God of FZW" Keith Austin in the co-main event of the show. Walter would lose, and would join "The Ronin" Alex Star as becoming the first winners of the Kingdom Come match (called the FZW Rumble previously) to unsuccessfully win the Championship at Ultimate.
Season 6
Season 6 for FZW opened with FZW: Emergence, as the brand split for FZW was officially coming to an end. Walter wouldn't be on the card, but would be on the card for FZW: Havok 28 to face off with "The God of FZW" Keith Austin in a rematch from FZW: Ultimate 2016 in the main event. Walter would lose again, and the following week teamed up with "The Ronin" Alex Star in a losing effort to Keith and the FZW World Heavyweight Champion, "The Son of Anarchy" Jason Russo. However, it was announced before the match that Walter, Alex, Keith, and a returning John Cena would be competing in the main event of FZW: Havok 30 to determine the Number One Contender to the FZW World Heavyweight Championship at FZW: Fallout 2016. Walter would come up short again, as this time Keith Austin won by pinning John Cena.
After FZW: Fallout 2016, "The Son of Anarchy" Jason Russo looked ahead to a new challenger for his FZW World Heavyweight Championship. On FZW: Havok 31, Jason would face off with Walter Scott for the first time ever in an FZW ring, and would win the match. Walter would then be announced to face off with two other men Jason faced off with on both FZW: Havok 32 and FZW: Havok 33, "The Ronin" Alex Star and John Cena in a Number One Contenders Triple Threat match on FZW: Havok 34. Walter again came up short, this time being pinned by John Cena.
Following FZW: Menace to Society, Walter still found himself in the quest for a Championship opportunity in FZW. On FZW: Havok 35, however, he lost a Number One Contenders match to "The Ronin" Alex Star which gave Alex the opportunity to challenge Jason Russo for the FZW World Heavyweight Championship at FZW: Descent into Madness. Two weeks later on FZW: Havok 37, Walter earned a Non-Title victory over Jason due to interference by "The Ronin" Alex Star. This would open the doors for Walter to earn another Number One Contenders match on FZW: Havok 39, where he would defeat Keith Austin. On FZW: Havok 41, Walter would defeat Alex Star in a match, and in the main event of that show would help Lewis Rivers attack Jason Russo after Jason had defeated Lewis in a Champion vs. Champion encounter. At FZW: Ruler of the Ring 2016, Walter challenged Jason for the FZW World Heavyweight Championship, and came up short again.
Xtreme Wrestling Entertainment (2011 - )
TBD
Rage Wrestling Alliance (2011 - )
TBD
GWA (2014 - )
Walter Scott made his debut helping 005, Tazz and Teryo Law defeat Evolution and Seth Rollins at GWA Red, White and Bruises II. Since then, he has made a slow rise till he got a major match against the GWA CEO, 005 at GWA Virtual Insanity II: East Coast Warfare. He defeated the CEO via a Spear thru a glass table. Currently, he's on the sidelines due to his match at DWA/GWA: Battlelines where he was on the losing end of a Fatal 4 Way that involved 005, Keith Austin and the DWA Owner, Bobby Mitchell. Walter made his return after he was punted in by Darth Maul at a DWA event at the GWA Rumble where he eliminated by Kratos. He then finally made his singles re-debut at GWA Wrestlepalooza II where he defeated Captain Falcon for the GWA Television Title. Walter defended that title over Captain Falcon and Mega-Man X before he lost it to Sly Cooper at GWA Summerfest III thanks to his former CTS VI pick, Cole MacGrath. His comments about Cole officially sparked his heel turn. Currently, he's feuding with Cole and Sly Cooper.
EWA (2015 - )
Season One (March 2015 - August 2015)
Debut and Early Storylines (March 2015 - June 2015)
Walter Scott was announced as a member of the EWA roster and was placed in the inaugral EWA Tournament to crown the first EWA Champion. He would face Devon in the first round, only to be eliminated. He would then have a match against AJ Styles on the first episode of EWA Shockwave in which he scored the victory. After Shockwave #1 went off the air, Walter and Mr. Anderson broke up a brawl between Sasha Banks and Christy Hemme. EWA Owner Shane McMahon would make a mixed tag team match for Shockwave #2 pitting Walter and Banks against Hemme and Anderson. Walter and Banks lost the match after Walter nailed Hemme with a Spear.
Walter would miss out on a spot on the card for EWA Slammiversary. But would appear on Shockwave #3 in a backstage segment with EWA Owner Shane McMahon asking for a match. Shane would reveal that Walter was due to have a match on the broadcast but his opponent was unable to make it so it was postponed until Shockwave #4. On Shockwave #4, Walter Scott approached EWA Starlets Champion Brooke Tessmacher backstage and attempted to 'woo' her, but was kneed in the balls for his troubles causing his match against Low Ki to be postponed until later in the night. Walter would defeat Low Ki in the match. Walter Scott would next appear on Shockwave #6, where he would defeat Eddie Edwards of The Wolves. On this broadcast he was announced as one of the participants in the inaugral Proving Ground match at EWA Ground Zero.
Feud with Kyjack Necro (June 2015 - August 2015)
At Ground Zero, Walter would enter the Proving Ground match at number 15 and didn't enter the ring until after former Congregation member Kyjack Necro had been knocked down by Kane and Abyss. Walter would mount Kyjack and start punching him until Kyjack grabbed his fist and flipped Walter off of him. When Kyjack and Walter both got back to their feet Kyjack would hit Walter with a Flashbang (Spear) that damn near split him in half. When number 16 Bobby Lashley entered into the match Walter stood up and turned right around into a Spear from Lashley. Kyjack would then eliminate him. After the entrance of Bully Ray, Walter came back down to the ring and distracted Kyjack Necro allowing Bully and Devon to eliminate him. Walter would taunt Kyjack before getting hit with a Flashbang that damn near cut him in half. Walter scored the biggest amount of heat during his entrance.
On Shockwave #7, Walter Scott battled Mike Cross in a match where the winner would recieve a Purgatory match Qualifier on Shockwave #8 against a returning superstar. Walter would lose the match after Cross countered an attempted Sweet Dreams and hit The Edge followed by a Fade to Black. Later in the show he demanded another chance at gaining a Qualifying match for the Purgatory match but was denied as it was revealed that he had requested a match against Kyjack Necro at EWA Purgatory (after being eliminated from the Proving Ground match), and Shane McMahon had just signed off on it.
On Shockwave #8, after Kyjack Necro had decimated Shawn Steele, Walter jumped the barricade and spat at Kyjack so he could attack him, but before he could Kyjack laid him out with a Flashbang. Walter would be in action on Shockwave #10 in a Triple Threat match against Gunner and Shawn Steele. He would win the match after pinning Steele after hitting a Sweet Dreams. At Purgatory, Walter would face off against Kyjack Necro but would lose the match by count-out after leaving the ring. On Shockwave #11, Walter Scott faced off against Al Snow but would lose clean to him. After the match Walter attacked Snow, hitting Snow with a Spear which would bring out Kyjack Necro who would hit Walter with a Flashbang that split him in half. On Shockwave #12, it was revealed by EWA Owner Shane McMahon that Walter would face Kyjack once again at EWA SuperBrawl, but this time in a cage match. Walter would be scheduled for Shockwave #13, but due to the shock death of Roddy Piper, his match was moved to Shockwave #14 due to Shane McMahon's decision to make Shockwave #13 a tribute show to Piper.
On Shockwave #14, Walter Scott teamed up with Velvet Sky defeating Christy Hemme and Kyjack Necro after he pinned Kyjack by holding onto the second rope for leverage. After the match he was laid out by Kyjack who hit him with a Flashbang.
At SuperBrawl, Walter was defeated by Kyjack Necro inside a Steel Cage. During EWA's off-season it was revealed that Walter was nominated for some of the company's Slammy Awards, but he didn't win any.
Season 2 (September 2015 - )
First Class Enterprises (September 2015 - )
Days before EWA began it's second season, Walter Scott was revealed to be one of the 16 men competing in the second annual EWA Tournament for a EWA World Championship match at EWA Slammiversary 2. Walter was revealed to be facing Gunner in the first match of the first round, and after a great match Walter managed to score the victory. On Shockwave #16, Walter confronted Allan Basham backstage before Basham's match with Manik. On that same show, Walter and Magnus (a member of First Class Enterprises) attacked Basham after his match eventually hitting him with a Hart Attack. Walter would face Jason Russo in the Quarter-Finals of the EWA Tournament, but would be unsuccessful. Walter is set to team with Magnus to face Allan Basham and Bobby Mitchell at Slammiversary.
The Crossverse (2013 - 2014, 2015)
WWE-X (2013)
Mike Cross/Kymontra era (2013)
Smackdown, "Wild" Walter Scott and Evolution 2.0 (2013)
Walter made his WWE-X debut at the conclusion of the Smackdown #2, by joining forces with Dylan Jamieson, Bruce Matthews and Randy Orton in attacking Ryan Knight. On Smackdown #3, Walter teamed up with fellow Evolution 2.0 stablemate Dylan Jamieson in a winning effort against The Prime Time Players. Walter would miss the following two episodes, but return for Smackdown #6 managing Dylan Jamieson to a victory over Darren Young. At WrestleMania 29, Walter teamed up with Dylan Jamieson against the Prime Time Players, in which Walter scored the winning pinfall becoming WWE-X Tag Team Champion. Walter and Dylan would not defend the titles before Walter lost to Ryan Knight on Smackdown #10, after which he was kicked out of Evolution 2.0 and stripped of his half of the WWE-X Tag Team Championships and replaced by the debuting Jack Clegg. WWE-X would soon close it's doors after the airing of Raw #11.
NXT-X (2013 - 2014)
Debut, The Congregation and Storyline with Payne (2013 - 2014)
Walter Scott would sit in the Free Agency as "The Natural" and "The Silver City Saint" from May 2013 until November 2013 where he would be signed to NXT-X as "The Silver City Saint." Walter would debut on Xplosion 18 defeating the debuting John McKenzie. The following week Walter scored a win over Danny Burch and would mention about bringing Burch to Salvation. Walter would next appear in a non-wrestling role at Legends of the Fall interrupting the Sirens Championship match between Payne and Elise Angel, distracting the referee and Elise allowing the debuting Cain Abel lay Payne out with a Thrust Spinebuster. After the match Walter would attempt to bring Payne to Salvation but would be attacked by Payne instead.
On Xplosion 20, he would cut a promo on how he was attacked by Payne at Legends of the Fall and would have an open challenge for any member on the Xplosion roster. Xavier Woods answered the challenge and Walter managed to gain the win. During his feud with Payne he would appear occasionally in a non wrestling role on NXT-X's Sirens show Excite. Walter would continue trying to recruit superstars on Xplosion before his matches. On Xplosion 21 after Walter had earlier defeated former Pan Handle Champion Joe Bob-Rick to become 4-0, he interrupted a match between John McKenzie and Cain Abel (who was making his in-ring debut) claiming that McKenzie was his first follower (he calls disciples) only to hit McKenzie with a Silver Lining revealing Cain Abel as his first disciple. After Abel had won the match, Walter had Abel pledge alligence to him.
On Excite's 12th episode, Walter once again cost Payne a match (this time against Charlotte) by offering her once more a chance at Salvation. On Xplosion 22, Walter was set to face off against John McKenzie but was replaced by Cain Abel after claiming to have suffered a freak accident during training. During the match while Cain Abel had the referee distracted Walter hit McKenzie with a Silver Lining before rolling him back in the ring allowing Abel to gain the win. After the match Walter gave Payne an ultimatum giving her one week to answer his offer of Salvation. On the final episode of Xplosion of 2013, Walter Scott lengthened his unbeaten streak to 5-0 after defeating Danny Burch. After the match Walter called out Payne for her answer to his ultimatumn from Xplosion 22. Payne answered by offering a match, with the stipulations that if Abel won, she'd join the Congregation but if she won Cain Abel would lose his contract with NXT-X. Walter would then be attacked by the debuting Kyjack Necro.
During NXT-X's Christmas hiatus, Walter & Cain Abel would appear on the Crossverse Clash: Holiday Havoc saving Santa Claus from an attack by WWE-X's Revolution (Randy Orton, Cody Rhodes and Ryback) by trying to bring Santa Claus to Salvation. Orton would mention the infamous Punt Kick that removed Walter from Evolution 2.0 on WWE-X Smackdown #10, to which Walter replied that the kick saved him, he would be interrupted by fellow NXT-X superstars The Wyatt Family who would want Santa to follow the buzzards but they would be interrupted by Impact-X's Jason Russo and The Militia who wanted to join Revolution's attack on the Holiday Icon. WWE-X's Sheamus would make the save by making a massive 26 man tag team match pitting The Congregation, The Militia, Jason Russo and Revolution against NXT-X's Kyjack Necro, Joe Hennig, Big E Langston & Xavier Woods, Impact-X's Samoa Joe, Scott Taylor & Bobby Roode, WWE-X's Sheamus, John Cena, Titus O'Neil & The Usos and Santa. Walter would be the 12th man eliminated from the match.
Walter would return to Xplosion after the Christmas hiatus on Xplosion 24 accompanying Cain Abel to the ring for his match against Kyjack Necro. Abel would lose the match, after the match Walter would get in the ring only to be laid out by Kyjack after he hit a Flashbang. Walter would next appear on Xplosion 25 as the mystery tag team parter for the recently signed Zema Ion against Percy Watson and Gentleman Drake. However the match would end as a no contest after interference from Cain Abel, Kyjack Necro, Alex Riley and Sami Zayn. Interim GM Willaim Regal would make an Eight Man Elimination Tag for the main event of Xplosion 26. Walter's team would win the match after Drake submitted to Ion's Submission Impossible finisher. On Xplosion 27, Walter last eliminated Dan Dragonfist in an Over The Top Rope battle royal to gain the 30th entry into the Combat Trial match at Trial By Combat.
At Trial By Combat, Walter lost Cain Abel as his disciple when he lost his match against Payne, being fired from NXT-X in the process. During the Combat Trial match Walter entered last and managed to eliminate both Bray Wyatt and D.O.C before being eliminated by Sylvester Lefort.
On Xplosion 28, Walter faced off with NXT-X Tag Team Champion Erick Rowan and won the match by count-out making him 6-0 in singles competition. After the main event of Xplosion 28, Walter Scott attempted to bring Mason Ryan to Salvation. When Ryan declined Walter revealed that Cain Abel was a rouse, not his first real disciple. And that he brought his first disciple back to the land of the living after he was Buried Alive at WWE-X WrestleMania 29, revealing Kyjack Necro as the first real disciple.
On Xplosion 29, Kyjack Necro and Walter Scott teamed up for the first time in a winning effort against Mason Ryan and Kassius Ohno. After the match Walter hinted a face turn when he offered a handshake to Mason Ryan. On Excite's 20th Episode, Walter and Kyjack made an appearence with Walter once again offering Payne a chance at Salvation. On Xplosion 30, Walter had Kyjack kidnap Mason Ryan after Kyjack laid out Ryan with the sixth Flashbang of the night, announcing he was going to bring Mason Ryan to Salvation, whether he wanted it or not. Walter would insult the fans and offer anyone Salvation, which brought out Kassius Ohno who would hit Walter with an Ohno Blade, causing a match between the two which Walter won becoming 7-0 in singles competition.
Walter would once again appear on Excite but this time he stopped Payne from using a 2x4 covered in nails on Elle West. Walter would once again offer Payne Salvation leaving her to think about it. On Xplosion 31, Walter lengthened his unbeaten streak to 8-0 after defeating Joe Bob-Rick. Walter would next appear on Excite's 22nd episode giving Payne until NXT-X Grand Slam for an answer. Walter would miss out on Xplosion 32, but make an appearence backstage on Excite 33. On Xplosion 33, Walter had a match scheduled against Conor O'Brian, which he won after O'Brian joined The Congregation bumping Walter's streak to 9-0.
Walter would appear on Excite's 24th episode accompanying his older sister Tania Scott to the ring for her match against Payne. Walter would inadvertantly cost his sister the match when he distracted the referee which allowed Payne to hit Tania with the 2x4 covered in nails. Walter wouldn't have a match on Xplosion 34, but would accompany The Congregation's Conor O'Brian and Kyjack Necro to a victory over Danny Burch and Angelo Dawkins after Mason Ryan made his return helping The Congregation as Walter distracted the referee. It was also announced that Walter would team up with Mason Ryan to take on Angelo Dawkins and Danny Burch on the Grand Slam pre-show.
On the Grand Slam pre-show The Congregation defeated Danny Burch and Angelo Dawkins by DQ after Payne interfered and hit Walter in the balls with Claire (2x4 covered in nails), Walter however was wearing a cup to protect his balls. Walter would then call Payne a fool for rejecting the Salvation, and announced he'd found someone who wanted the Salvation revealing Paige as the newest member of The Congregation. Walter would allow Paige to attack Payne even allowing her to hit Payne in the gut with Claire.
NXT-X Hardcore Champion and feud with Killer Ken (2014)
On Xplosion 36, at the request of Eric Bischoff. Walter's Congregation members Kyjack Necro, Mason Ryan and (the recently renamed) Konnor were to face off against Killer Ken in a Three-On-One Handicap match. Before the match Walter would offer Killer Ken a chance at salvation but would be denied and be hit with the Killer Kick (Big Boot). After The Congregation's victory Walter would attack Ken by hitting him with Silver Lining. Walter would later win the NXT-X Hardcore Championship twice which would add feul to the feud.
Main Event push and The Congregation's Dominance (2014)
After losing the NXT-X Hardcore Championship to Kassius Ohno, Walter would set his sights on The Congregation winning all the championships in NXT-X. On Xplosion 47, Walter would defeat the new NXT-X World Heavyweight Champion Raven in a match. He would demand that he be given the shot at NXT-X One Night Only: Halloween Havoc instead of the former champion Alex Riley. Edge (the NXT-X Owner) would tell Walter that if he could beat a former NXT-X World Heavyweight Champion in Sami Zayn on Xplosion 48, he'd think about adding him into the match. Walter would win the match and be added to the Championship match at One Night Only: Halloween Havoc, after which he would have The Congregation attack Edge.
Finishing Moves
E-Fed Wrestling Alliance
"The Natural" Walter Scott
Sweet Dreams (Chicken Wing Gutbuster) - 2015
Natural Disaster (Seth Walker) - 2015
ForumZone Wrestling
Sweet Dreams [Chicken Wing Gutbuster] (2015 - Present) "The Natural" Walter Scott
Natural Order [Last Chancery] (2017 - Present) "The Natural" Walter Scott
Spear (2010 - 2013) "The Natural" Walter Scott/"The Infamous" Walter Scott
Torture Rack (2010 - 2012) "The Infamous" Walter Scott
Jackhammer (2010 - 2012) "The Infamous" Walter Scott
Xtreme Wrestling Entertainment
Spear (2011)
Jackhammer (2011)
Rage Wrestling Alliance
Spear (2011 - 2013)
Sweet Dreams (Chicken Wing Gutbuster) 2013 - Present
Natural Disaster (Sethwalker) 2015 - Present
WWE-X
Wild Stunner (Stunner) 2013 - "Wild" Walter Scott
Flurries of Pain (Fireman's Carry Cutter) 2013 - "The Boston Bad Boy" Walter Scott
NXT-X
Silver Lining (Super Kick) 2013 - 2014
Salvation (Koji Clutch) 2013 - 2014
Gemini Wrestling Association
Sweet Dreams (Chicken Wing Gutbuster) (2015 - Present)
Natural Order (Regal Stretch) (2017- Present)
Championships and Accomplishments
ForumZone Wrestling
3x FZW Havok Champion
1x FZW Riot! Champion
Rage Wrestling Alliance
3x RWA No Limit Champion
2x RWA Internet Champion
1x RWA Champion
1x RWA American Heavyweight Champion
1x RWA Tag Team Champion (w/ Ken Brown as The Carnage Crew)
WWE-X
1x WWE-X Tag Team Champion (w/ Dylan Jamieson as Evolution 2.0)
1x WWE-X Intercontinental Champion
NXT-X
4x NXT-X Hardcore Champion
PWX
1x PWX World Tag Team Champion (w/ Lewis Rivers as 2 Sick Syndicate)
CWF
1x CWF World Tag Team Champion (w/ Alex Star as The Chosen Naturals)
GWA
1x GWA Television Champion
1x GWA Tag Team Champion (w/ Lewis Rivers as God's Greatest Gifts)
1x GWA Rated-R Champion
EWA
DWA
1x DWA Tag Team Champion (w/ Lewis Rivers as God's Greatest Gifts)
N/A
Entrance Themes
ForumZone Wrestling
"Ready or Not" by G-Unit (December 24, 2010 - January 15, 2011) "The Creation of Devastation" Walter Scott
"Get Buck (Instrumental)" by Young Buck (January 15, 2011 - March 31, 2011) "The Infamous" Walter Scott
"Can't Be Touched" by Roy Jones, Jr. (March 31, 2011 - May 29, 2013) "The Infamous" Walter Scott
"Ain't No Stoppin Me" by Axel (May 29, 2013 - April 21, 2015) "The Natural" Walter Scott
"Dangerous" by Shaman's Harvest (April 21, 2015 - April 19, 2017) "The Natural" Walter Scott
"Relentless" by Of Mice And Men (April 19, 2017 - ) "The Natural" Walter Scott
Xtreme Wrestling Entertainment
"Immortal" by Adema (2011 - )
Rage Wrestling Alliance
"They Burned Me" by 50 Cent (March 27, 2011 - )
NXT-X
"Playing the Saint" by Digital Summer (November 2, 2013 - January 23, 2014)
"Saints and Sinners" by Godsmack (January 23, 2014 - )
Gemini Wrestling Association
"Ain't No Stoppin Me" by Axel (June 6, 2014 - Before the GWA Rumble) "The Natural" Walter Scott
"Had Enough" by Breaking Benjamin (GWA Rumble-) "The Natural" Walter Scott
E-Fed Wrestling Alliance
"Crash" by Decyfer Down (March 27, 2015 - August 22, 2015) - "The Natural" Walter Scott
"If I Can't" by 50 Cent (August 22, 2015) - "The Natural" Walter Scott
"Cut the Cord" by Shinedown (September 13, 2015 - October 5, 2015) - "The Natural" Walter Scott
"Dangerous" by Shaman's Harvest (October 5, 2015 - ) - "The Natural" Walter Scott