XWE Adrenaline Championship
Details
Current
champion(s)
Ken Masters
Date won
April 27, 2012
Promotion
Xtreme Wrestling Entertainment
Date introduced
May 8, 2012
Date retired
July 14, 2012

Statistics
First champion(s)
Predator
Longest reign
Black Knight (169 days)
Shortest reign
Predator (<1 days)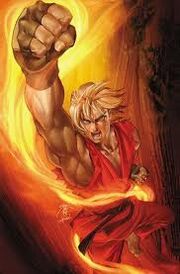 The XWE Adrenaline Championship is the secondary title in the Xtreme Wrestling Entertainment fantasy wrestling promotion. The first champion was awarded by the XWE Thunder GM Matthew Boguske and the title was awarded to Predator on May 8, 2011. The current champion is Ken Masters who defeated Sawk on April 27, 2012 at Day of Reckoning 2. The title was retired due to XWE's retirement from the E-fed world.
Title History
[
]
| | | | |
| --- | --- | --- | --- |
| Wrestler: | Time: | Date: | Notes: |
| Predator | 1 | May 8, 2011 | The title was awarded to him by XWE Thunder GM Matthew Boguske. |
| Optimus Prime | 1 | May 8, 2011 | Optimus Prime won the title in a 6 Way Elimination Match by last eliminating Predator. The other participants of that match were Bass, Starkiller, Lucario, and Johnny Cage. |
| Black Knight | 1 | June 17, 2011 | Black Knight won the title in a Fatal 4-Way by last eliminating Alex the Superstar. Optimus Prime and Sora was also in the match. |
| Volug | 1 | December 3, 2011 | Volug won the title in a Xscape Match. |
| Sawk | 1 | February 8, 2012 | Lucario interfered and cost Volug the match. |
| Ken Masters | 1 | April 27, 2012 | |
List of individual reigns
[
]
As of July 20, 2012
| | | | |
| --- | --- | --- | --- |
| Wrestler | Days Held | Date Won | Date Lost |
| Black Knight | 169 | June 17, 2011 | December 3, 2011 |
| Ken Masters | 78 | April 27, 2012 | July 14, 2012 |
| Sawk | 69 | February 8, 2012 | April 27, 2012 |
| Volug | 67 | December 3, 2011 | February 8, 2012 |
| Optimus Prime | 40 | May 8, 2011 | June 17, 2011 |
| Predator | <1 | May 8, 2011 | May 8, 2011 |