XWE Tag Team Championship
Details
Current
champion(s)
Dawn Brigade (Edward & Leonardo)
Date won
April 27, 2012
Promotion
Xtreme Wrestling Entrainment
Date retired
July 14, 2012

Statistics
First champion(s)
Dawn Brigade
Most reigns
Dawn Brigade (2 reigns)
Longest reign
Brotherhood (146 days)
Shortest reign
Cooper Gang (40 days)
The XWE Tag Team Championships is the tag titles in the Xtreme Wrestling Entertainment fantasy wrestling promotion. The first champions was determined in a tag team elimination match. The Dawn Brigade won the tiles in a Fatal 4 Way Tag Elimination Match on March 19, 2011 at Day of Reckoning by last eliminating Mortal Kombat. The current champions is the Dawn Brigade (Edward & Leonardo) who defeated the Brotherhood (Starkiller & Marth) on April 27, 2012 at Day of Reckoning 2. The titles was retired due to XWE's retirement from the E-Fed World.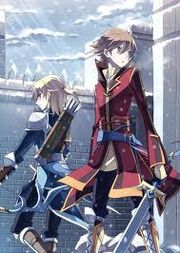 Title History
[
]
Wrestler:
Time:
Date:
Notes:
Dawn Brigade
(Edward & Leonardo)
1
March 19, 2011
Dawn Brigade won the titles in a Fatal Four Way Elimination Match by last eliminating Mortal Kombat. Megaman & Protoman and the Warios was also in the match.
Cooper Gang
(Sly Cooper & Murray the Hippo)
1
May 1, 2011
Cooper Gang won the titles due to interference from Motal Kombat.
Megaman & Protoman
1
June 10, 2011
Megaman & Protoman won the titles in a 5 Team Gauntlet Match by last eliminating the Cooper Gang. The Terminators, Pit & Yoshi, and Naruto & Sasuke was also in the match.
Team Star Fox
(Fox McCloud & Falco)
1
August 12, 2011
(Team Star Fox cashed in their MITB briefcase to win the titles.
Brotherhood
(Starkiller & Marth)
1
December 3, 2011
Brotherhood won the titles in a Steel Cage Triple Threat Tag Team Elimination Match by last eliminating Team Star Fox. Dawn Brigade was also in the match.
Dawn Brigade
(Edward & Leonardo)
2
April 27, 2012
List of individual reigns
[
]
As of July 20, 2012
Wrestler
Days Held
Date Won
Date Lost
Brotherhood
(Starkiller & Marth)
146
December 3, 2011
April 27, 2012
Team Star Fox
(Fox McCloud & Falco)
113
August 12, 2011
December 3, 2011
Megaman & Protoman
63
June 10, 2011
August 12, 2011
Dawn Brigade
(Edward & Leonardo)
78
April 27, 2012
July 14, 2012
Dawn Brigade
(Edward & Leonardo)
43
March 19, 2011
May 1, 2011
Cooper Gang
(Sly Cooper & Murray the Hippo)
40
May 1, 2011
June 10, 2011
List of combined reigns
[
]
By Team
[
]
As of July 20, 2012
Rank
Wrestler
# Of Reigns
Combined Days
1
Brotherhood
(Starkiller & Marth)
1
146
2
Dawn Brigade
(Edward & Leonardo)
2
121
3
Team Star Fox
(Fox McCloud & Falco)
1
113
4
Megaman & Protoman
1
63
5
Cooper Gang
(Sly Cooper & Murray the Hippo)
1
40
By Wrestler
[
]
As of July 20, 2012
| | | | |
| --- | --- | --- | --- |
| Rank | Wrestler | # Of Reigns | Combined Days |
| 1 | Starkiller | 1 | 146 |
| 1 | Marth | 1 | 146 |
| 2 | Edward | 2 | 121 |
| 2 | Leonardo | 2 | 121 |
| 3 | Fox McCloud | 1 | 113 |
| 3 | Falco | 1 | 113 |
| 4 | Megaman | 1 | 63 |
| 4 | Protoman | 1 | 63 |
| 5 | Sly Cooper | 1 | 40 |
| 5 | Murray the Hippo | 1 | 40 |